Multiple Condo Open House Saturday at T&P Lofts
April 3rd from 2:00 to 5:00
221 W Lancaster Avenue, Fort Worth, 76102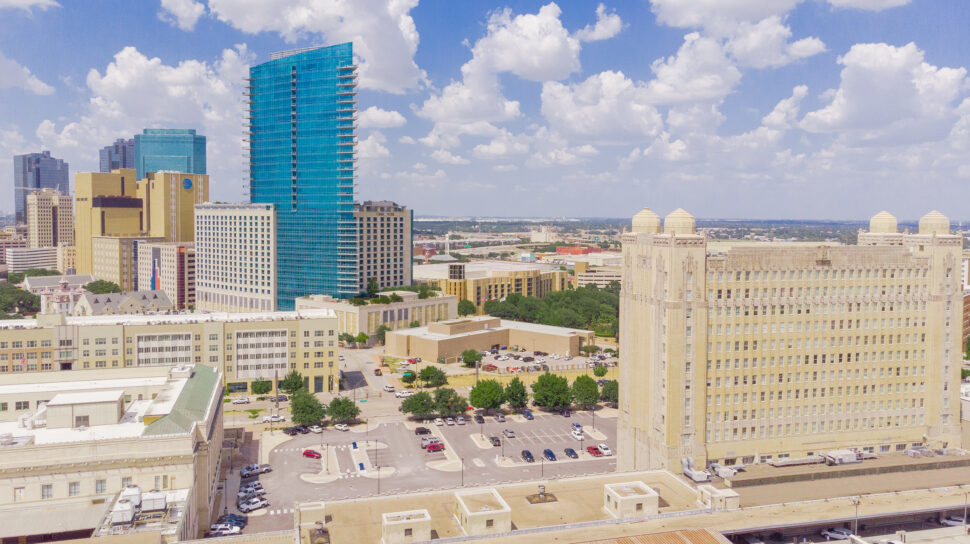 The Texas and Pacific Station building anchors urban development and the rejuvenation of Fort Worth's Lancaster corridor. It is a classic example of repurposing for modern living. Built in 1931 with timeless Zig-Zag Moderne elements notable in the early Art Deco period, the opulent lobby features restored marble floors, metal-inlaid ceiling panels, nickel and brass fixtures and elegant chandeliers. Renovated condominiums above, mix new and modern with the preservation and restoration of historical elements possessing irreplaceable quality and style.
PARKING
Street parking at the meters is free on weekends.
Pay to park in numbered spaces in front of T&P Lofts building.
Trinity Metro Park and Ride lot behind the T&P at 200 W. Vickery. (Come in the T&P Station door and up the tunnel to the T&P Tavern. COVID protection rules apply.)